News & Happenings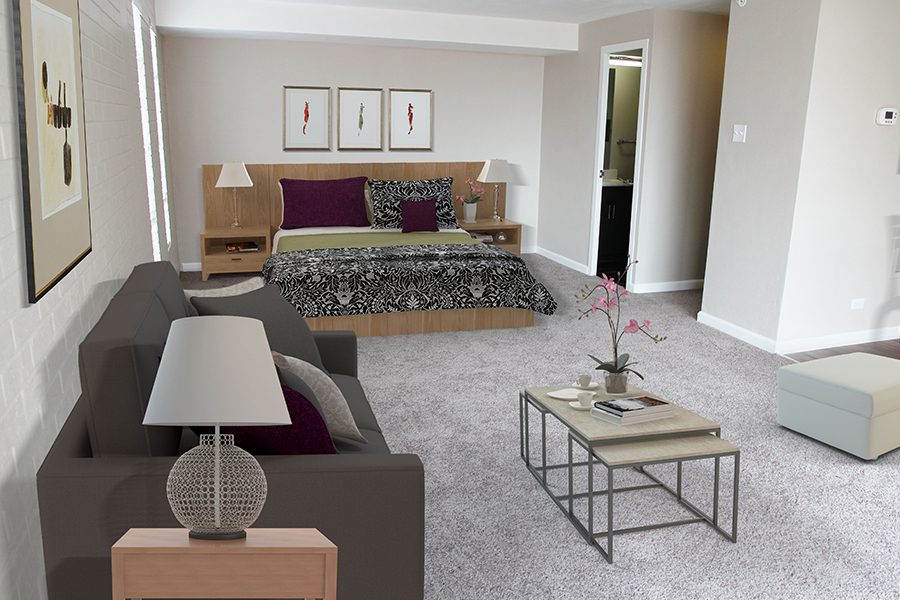 May 23, 2018
Advantages of Renting a Studio Apartment in Denver
Perfect for one or two people, a studio apartment can provide you with the options youre looking for in your search for the perfect residence. You want to rent a space located in an area that showcases all that Denver, CO, has to offer, but you also need a living space that works for your lifestyle. We have a variety of studio apartment layouts in our various properties that make efficient use of space, while also giving you all the room you need for day-to-day living. And, just as with a one- or two-bedroom unit, each studio includes a variety of appointments RedPeak residences are known for, and can include:
Chef-caliber kitchens
Custom cabinetry
Granite or quartz countertops
High ceilings
Hardwood flooring
Personal washer and dryer
Studio Apartments Close to Denver Destinations
While each RedPeak studio apartment for rent has a beautiful interior, the inside of your residence isnt the only thing important to your daily living. Close proximity to fresh food markets, restaurants, coffee shops, museums, malls and green spaces all contribute to satisfying city living. For example, 1600 Glenarm Place in downtown Denver includes studio apartments within walking distance of Civic Center Station, LoDo and the Denver Art Museum. And even the building itself includes a state-of-the-art fitness center, yoga and Pilates studio, bike storage and Novo Coffee, all onsite. Other locations with studio offerings include 1000 Grant, with its spectacular city and mountain views, and 890 Dexter, with rent for a studio apartment under $1,000. This community also offers the convenience of walking to Trader Joes for groceries, as well as close proximity to the Rose Medical Center redevelopment area.Find your Denver, CO, studio apartment today. Browse our properties by location, type, map or price.