News & Happenings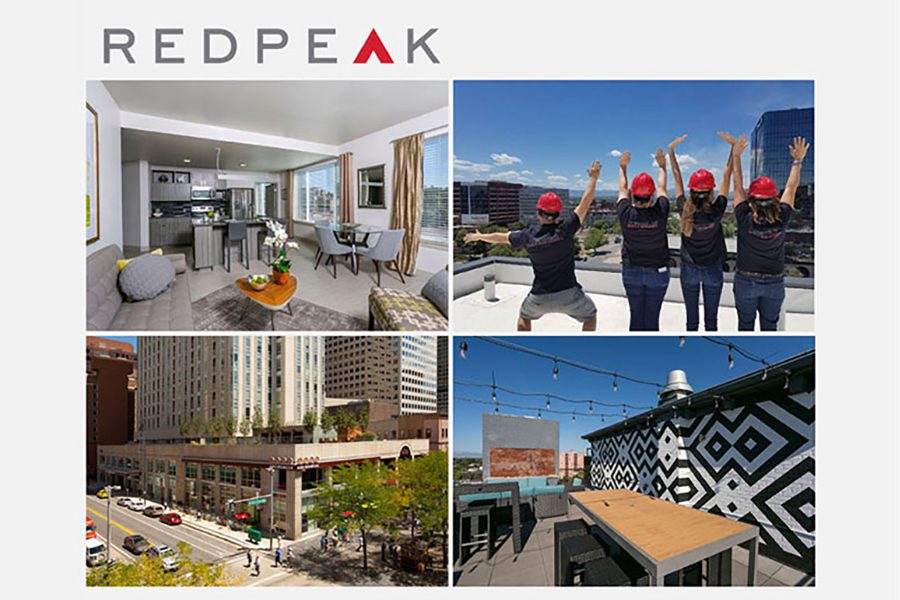 October 30, 2017
Why Move to Denver, CO? It's the Best City in the West!
With one of the most walkable downtown areas in the country, 300 days of sunshine a year (Yes that's more annual days of sunshine than either San Diego or Miami Beach), it's not surprising that the Mile-High City continues to attract several thousand new residents each year.But with so many downright desirable neighborhoods in the Denver Metro area, it can be a daunting task to choose one that's right for you. If you're relocating to the city, you'll want to consider a few important (and sometimes necessary) lifestyle choices that will help you determine which apartment community is right for you. Luckily, we have 22 buildings in Denver proper, and each offers a unique urban experience. Is proximity to public transportation a must? Do you enjoy walking or biking to work? Maybe you want to be close to the Cherry Creek Trail, or you can't wait to play fetch with your four-legged friend in Cheesman Park. Is a 24-hour concierge, valet parking, and award winning service something you can't live without? (Our Glenarm Residents Have Spoken)Since RedPeak is in the business of owning and managing all of our apartment communities, and has been only (and locally) focused on Denver for the last 15 years, it's pretty safe to say we know a thing or two about finding you the perfect home. Considering the following points can help narrow down your neighborhood and building search.
Why Denver? Hi Denver!
According to U.S. News and World Report, Denver ranks as the second best place to live in the nation, and has a healthy job market with an unemployment rate of just 3.2 percent. "Hello" launch pad for brand-new startups, energy and tech companies. Denver is also home to research institutions like the University of Colorado and the University of Denver, and the city has also seen Lockheed Martin relocate headquarters to its Denver campus (more than 4,500 of its employees live and work in Denver). Also, as mentioned, jobs are plentiful in the biotech, healthcare, finance and telecommunications industries.Though the average commute is just under 27 minutes, you can shorten that even more by choosing an apartment community near your workplace. A new study by Canada's University of Waterloo discovered a direct link between commute time and well being. Taking a page from that book, RedPeak has spent the last few years focusing on acquiring communities in extremely desirable neighborhoods, like Capitol Hill, Cheesman Park, Downtown, Wash Park, Hilltop, and Cherry Creek all located near bars, restaurants, shopping centers, hospitals, grocery stores you name it. Check out RedPeak's portfolio of apartment communities in urban neighborhoods.
Proximity to #AllTheThingsA Indoor & Out
Whether it's an interest in collecting precious things at the Cherry Creek Mall, or collecting unforgettable momentsoutdoors, there's certainly no shortage of activities happening throughout the Denver area. While the Rocky Mountains are only about an hour away, there are plenty of outdoor spaces located right in central Denver.Whether its jumping on the Cherry Creek Trail for a run, or to bike to work, this 40-mile sweep of space between Confluence Park and Franktown is a great way to stretch your legs morning, noon or night. City Park is Denver's premier regional park that houses the Denver Zoo; the Museum of Nature and Science; tennis courts; horseshoes; baseball, football and soccer fields; two lakes; picnic sites; and two playgrounds. Wash Park is another iconic outdoor space, covering 155 acres of grounds and two lakes. Grab brunch at Lucile's Creole Cafe and then head over to take a ride on a paddle boat, lay back and watch the competitive volleyball tournaments, or take a run around the 2.5 mile loop. The Denver Botanic Gardens boarders Cheesman Park (one of the oldest neighborhoods in Denver), and is a great place to catch a concert, stroll the scenery or catch the blossoms of light holiday display, and it's all right in the heart of the Denver Metro area.
Pools, Parking, Pets, OH MY
Of course, you're still going to spend some time at home, so making a list of "must haves" for your new apartment home is a great way to narrow down your search as well. Do you prefer to squeeze a workout in before you head to the office? Or want access to the gym 24 hours a day, 7 days a week? Need a secure place to store your bike? How does a Sky Lounge with a Rocky Mountain view sound? Maybe it's important you give your pup a wash now and again? Want convenient access to a washer and dryer, some outdoor space on your balcony, or a nightly soak in an oversized tub? We have an apartment community for you!Whether you want to live in a brand new apartment (check out 7/S Denver Haus in Gov's Park) or you prefer the priceless Cap Hill character of a building that has been carefully renovated, like 970 Pennsylvania or 1044 Downing, we have it all.RedPeak prides itself on owning and managing a diverse portfolio of communities all over Denver, so if you're ready to make your move to the Mile High City, you can start by browsing a RedPeak apartment community by map today.