News & Happenings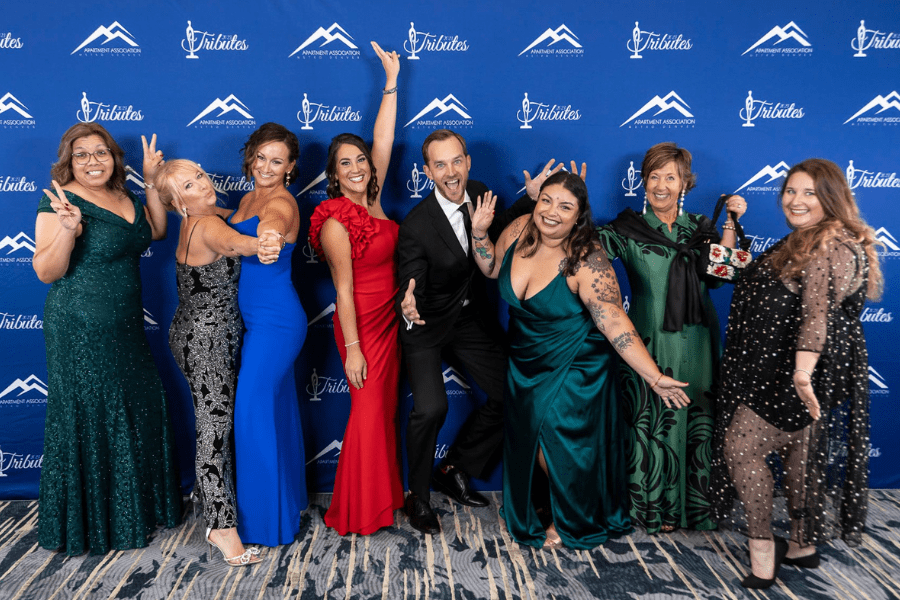 October 16, 2023
Tributes- A Night of Recognition and Celebration
Keep Work Fun
Team Member News
Every three years, the Apartment Association of Metro Denver (AAMD) hosts Tributes, the most prestigious award program designed to recognize and celebrate excellence in the Denver Multifamily industry. This year, RedPeak was proud to have fifteen team members and two communities recognized as Finalists for various Tribute categories. Tributes were held at the Gaylord Rockies Resort & Convention Center, where everyone dressed to impress in their best formal attires. And we are proud to announce that RedPeak brought home three awards including the following recipients:
Most Outstanding Maintenance Professional: CHRISTOPHER LUGO, Maintenance Technician
"Christopher is an under-the-radar secret weapon. His steady and calm demeanor and resident communication skills add value to overall resident perception and experience."
Christopher Lugo joined RedPeak in 2016 as a Maintenance Technician in our Centralized Portfolio, which consists of 479 units in 11 unique vintage buildings of different shapes, sizes, floor plans, mechanical systems and design scattered throughout the Capitol Hill area. The role is challenging. The variety of product type means no two buildings are alike, and techs need to learn a myriad of systems from appliances to HVAC. To be successful, a tech must be extremely organized, willing to troubleshoot, efficient at time management and planning, and able to execute quickly and efficiently. Chris makes it look easy. Always dapper (not an easy look to accomplish given the role) and quietly calm, Chris executes efficiently and thoroughly, taking the time to politely listen to residents and troubleshoot accordingly.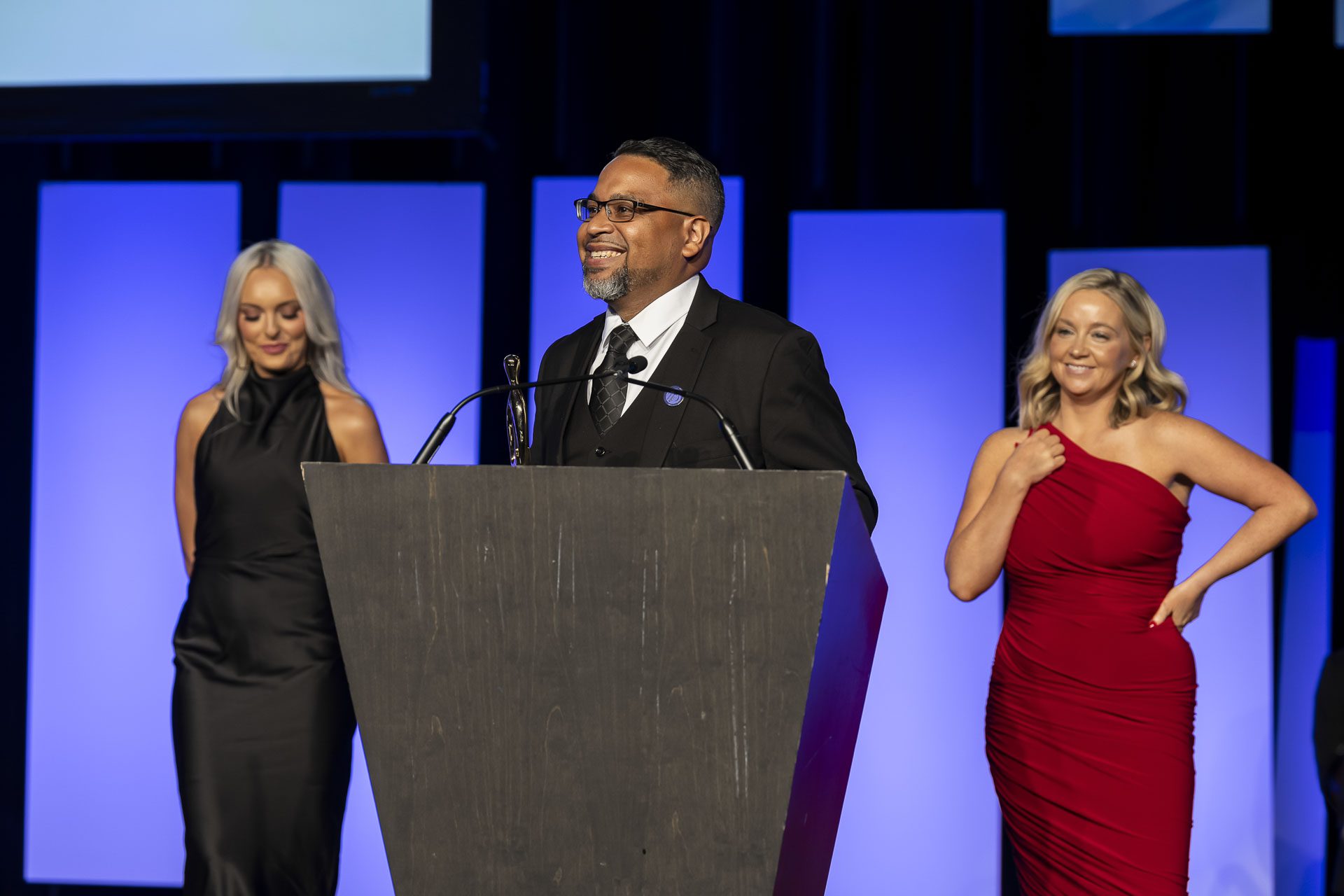 Most Outstanding Marketing Professional: LESLIE PARKER, Marketing Manager
"When someone raises their hand for marketing support, Leslie does not sit at her desk analyzing Google Analytics, she goes to the property! She walks units, talks to the Team and generates buy-in for the best path forward. RedPeak is a better company to call home, both for our residents and to work for, because Leslie Parker is on our team."
Leslie Parker is truly a one-of-one kind of Marketer. With over 30 years in the industry, she has the tenure to understand real estate cycles, the open mind to know how to stay relevant, particularly in the ever-changing marketing and tech landscape, and the experience to understand, and support the operations side of the business better than most Operators. She supports 53 communities and, until recently, by herself! That includes 53 sign packages, 53 websites (roughly 800 pages), 53 sets of photography, over 800 tracking phone numbers, 53 GMB listings, a Marketing Coordinator, the list goes on and on. That's not all, she is probably the biggest cultural contributor we have a RedPeak. She was not only part of the company brand creation and launch in 2021, but she exemplifies our core values every single day. Earn The Reputation, Invest In Each Other, Own It, Go Forward, Do It With Style and Keep Work Fun – if you didn't know these were RedPeak values, you would just assume they were Leslie Parker personality traits because of the way she radiates them.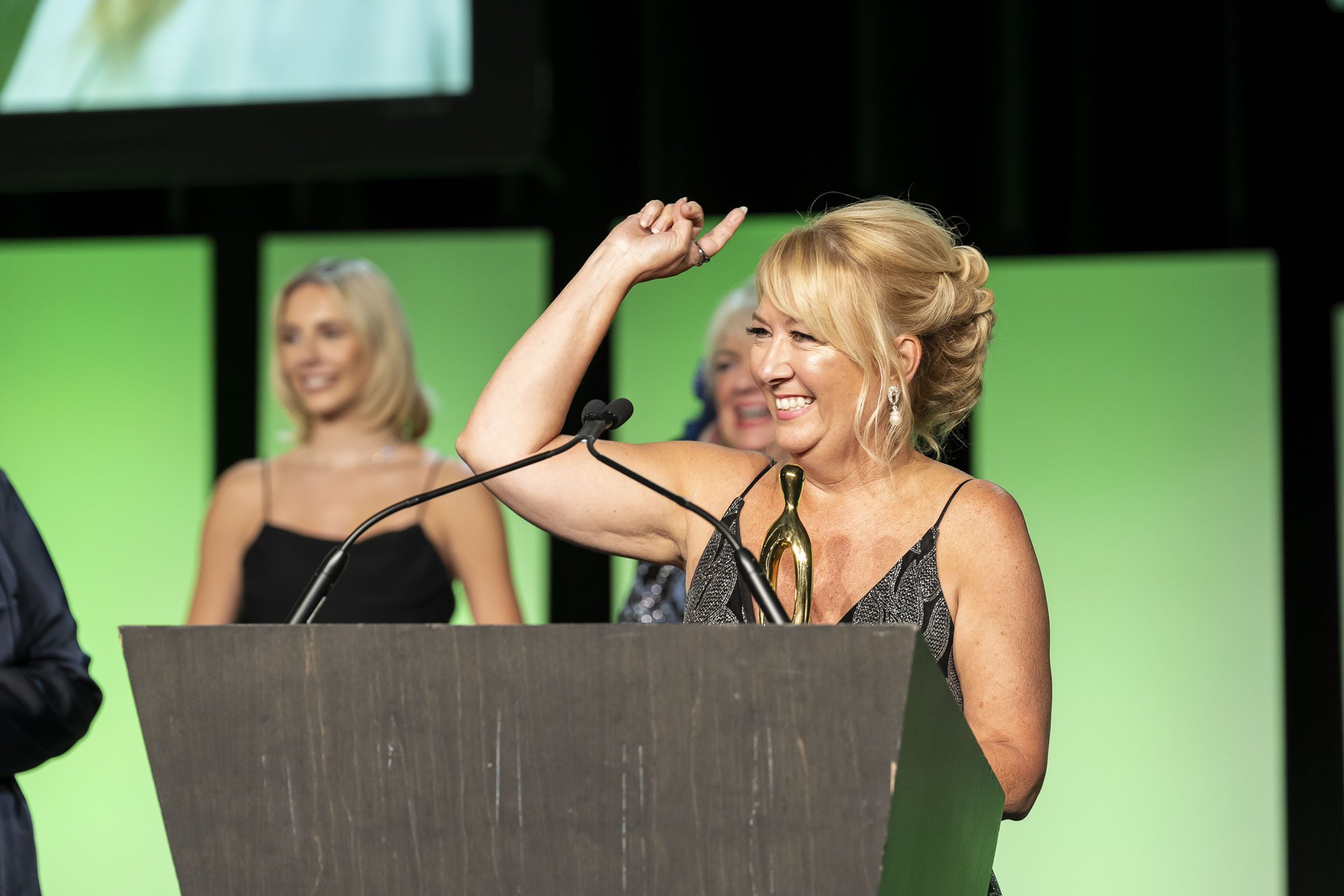 Most Impactful Community Renovation: THE SCOT APARTMENTS
"Universal design was the biggest challenge, because we were updating a building from the 60s to be accessible. We filled in the existing indoor pool and had to create pathways connecting the multiple levels, all while making the space feel cohesive and welcoming."
Prior to RedPeak's acquisition, the building was lovingly maintained in its original condition. With the acquisition in 2019, a full renovation was planned including the main floor, basement, exterior elevations including a new canopy, landscaping, outdoor patio area and complete unit renovations. After 18 months, The Scot, formerly known as 10 North Emerson, was reintroduced to our beloved Denver community. Today, The Scot's one and two-bedroom apartments offer extra spacious layouts with large private balconies, beautiful finishes like white quartz countertops, gooseneck faucets, designer kitchen tile backsplash and modern lighting.  In the common areas, you'll find custom Art Deco finishes with a state of the art fitness center, cozy work spaces and luxurious lounges right when you walk in the doors. And as far as quantitative impact, The Scot has exceeded expectations and as of July 2023, it is 100% occupied and pre-leased!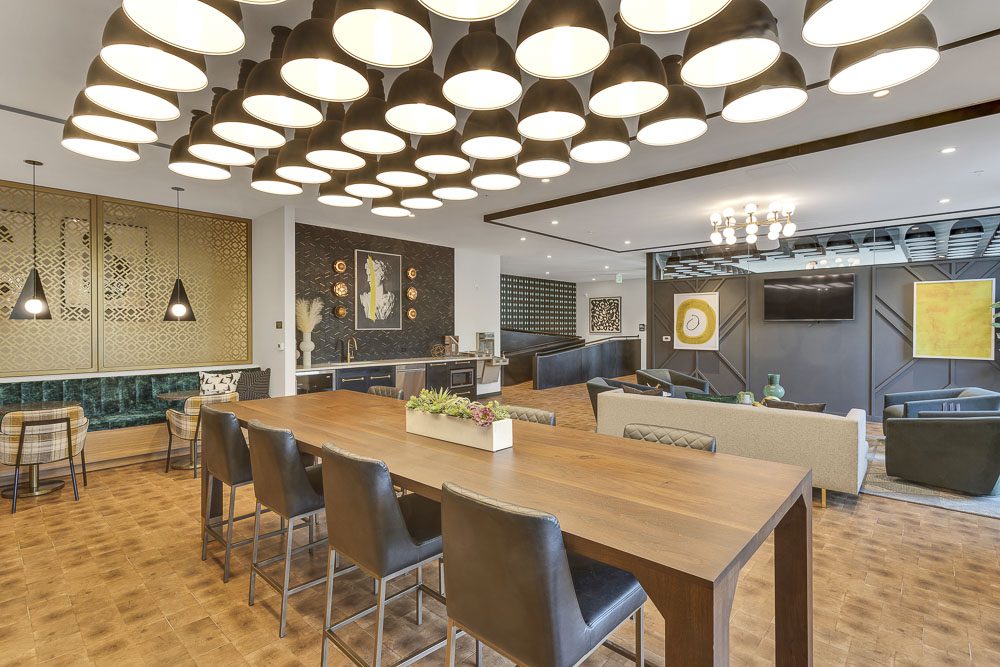 We are so proud of our team members for their hard work, dedication, and investment in making RedPeak the company it is today. Congratulations to Tributes winners Chris, Leslie and the Construction team on The Scot renovation. We're looking forward to the next three years of growth and opportunity until the next Tributes event!