News & Happenings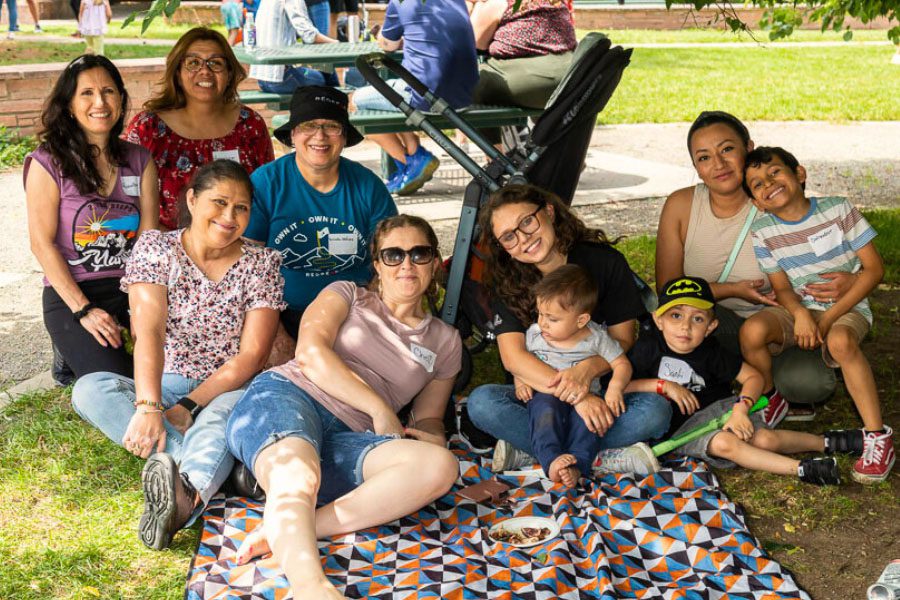 July 31, 2023
An Afternoon of Summer Sun & Fun in Wash Park
At RedPeak, we value hard work while still finding ways to Keep Work Fun and Bring People Together… and the 2023 Summer Picnic embodied just that! Team members from across the RedPeak portfolio came together to enjoy an afternoon in Washington Park, Denver, full of fun, food and family while they celebrated all the hard work and dedication they have put into the 2023 year thus far.
Surrounded by friends and family, children and team members alike participated in exhilarating games of water balloon toss, Limbo, Simon Says, and a bubble gum blowing competition, all led by the magnificent Paul from Borrillo Entertainment! But the fun didn't stop there, cornhole and other lawn games were set up around the park while others enjoyed their time conversating and getting to know each other over the vast spread of BBQ food and refreshing beverages.
At this annual summer event, RedPeak traditionally hosts their ever-anticipated Summer Impact Awards. These Impact Awards recognize team members who go above and beyond in delivering RedPeak's mission to Energize Communities and Bring People Together. This year's winners were announced by CEO, Mark Windhager, President, Bobby Hutchinson, and COO, Jared Miller. Saul Perez was awarded the Financial Impact Award for his excellence in reducing company expenses and helping the organization Go Forward. Scooter Reed won the Team Impact Award for his enthusiasm, mentorship and team spirit within his teams. Taking the RedPeak Impact Award was Patrick Beck for his significant contribution and overall company and community success. Finally, Daniel Peterson was the recipient of the Summit Impact Award which represents the individual that most exemplifies RedPeak's mission through their interactions with residents, team members and those around them.
This company picnic was not only a special time for celebration and an afternoon of play, but it was also an opportunity to Invest in Each Other and invest in our team member's personal core values, including the value of family. Denver is more than just RedPeak's headquarters, it's where team members live and choose to raise their families and celebrate everyday moments. The inclusion of family at such an event left an impressionable mark on the RedPeak team as they had the opportunity to be surrounded by their loved ones as they were recognized for their work and effort with the company.
The beloved summer picnic was a great success and a wonderful reflection of the incredible team members RedPeak is lucky to have. The teams have returned to work feeling refreshed, energized and looking forward to the next RedPeak summer event!