News & Happenings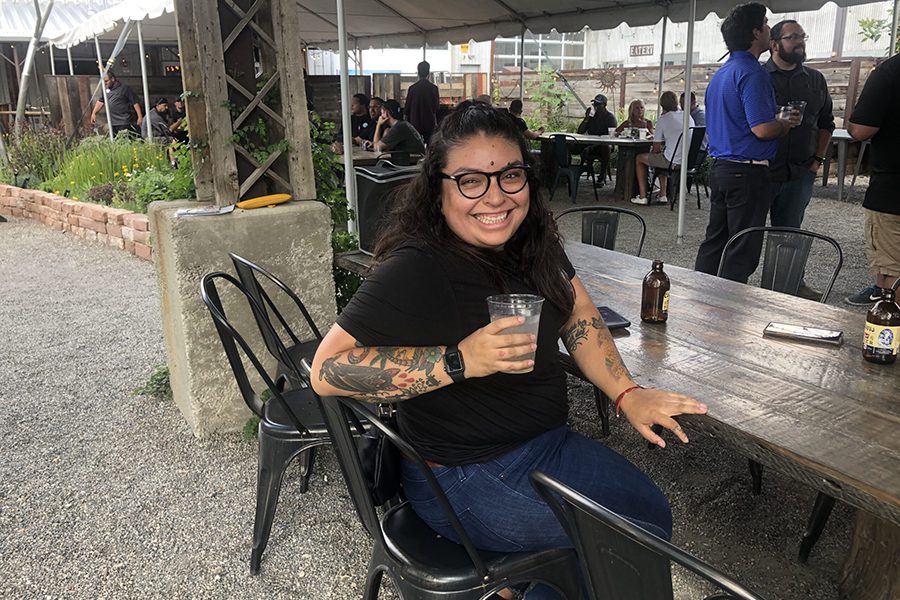 October 29, 2021
Service Summit Press Release
RedPeak Announces 2021 SUMMIT Award Winner, Community Manager Sammie Corchado.
The annual service award is presented to the individual that personifies service with heart, and models RedPeak's mission to Energize Communities and Bring People Together.
To residents, suppliers, and team members alike, RedPeak is synonymous with superior customer service. A core value from the beginning, RedPeak puts service center stage at its Annual Service Summit, culminating in the presentation of the esteemed SUMMIT Award. 10 RedPeak employees were nominated to receive the award at this year's virtual Service Summit: Briana Ragains, Daniel Peterson, Delaney Johnson, Jackie Olsen, James Kincaid, Jim Blalock, Joe Dewitt, Kristen Burton, Tonya Krueger, and Sammie Corchado.
A huge thank you to all nominees for leading the way in service, and congratulations to Sammie Corchado on being RedPeak's 2021 SUMMIT Award Winner and achieving the highest summit in service delivery.
Respect. Focus. Driven. Mentor. Inspires. Empathetic. The overwhelming response to Sammie's SUMMIT Award nomination included all of these descriptors when recommending her for the award. From executive team members to onsite peers, the common thread in nominations was Sammie's role as a leader for her team.
"Sammie is a natural born leader. She walks the talk and leads by example. RedPeak is better because Sammie is willing to spend the time and energy to help us be better." said Faith Aids. RedPeak's Director of Marketing & Innovation went on to add that Sammie's ability to earn the reputation is front and center, with every property under her management being 100% leased.
In a year that presented a range of new challenges, Sammie continued to rise to the occasion and created a work environment that allowed her team to do the same. Thank you, Sammie!
About RedPeak
RedPeak is a full-service apartment owner, operator, developer, and acquirer with an exclusive focus on Denver and Colorado's Front Range. The company continually upgrades the value of its portfolio through the thoughtful development, redevelopment, and repositioning of its assets. RedPeak strives to provide distinctive, highly amenitized residences close to key employment centers, public transportation, and entertainment districts. RedPeak's portfolio consists of approximately 3,400 apartments located in Capitol Hill, Cherry Creek, Cheesman Park, Glendale, Governor's Park, Greenwood Village, Hilltop, Littleton, Wheat Ridge and Washington Park. Its current portfolio includes iconic communities including 1000 Grant, Poets Row, 7/S Denver Haus, 1044 Downing and The Seasons of Cherry Creek. For more information, visit RedPeak.com.