News & Happenings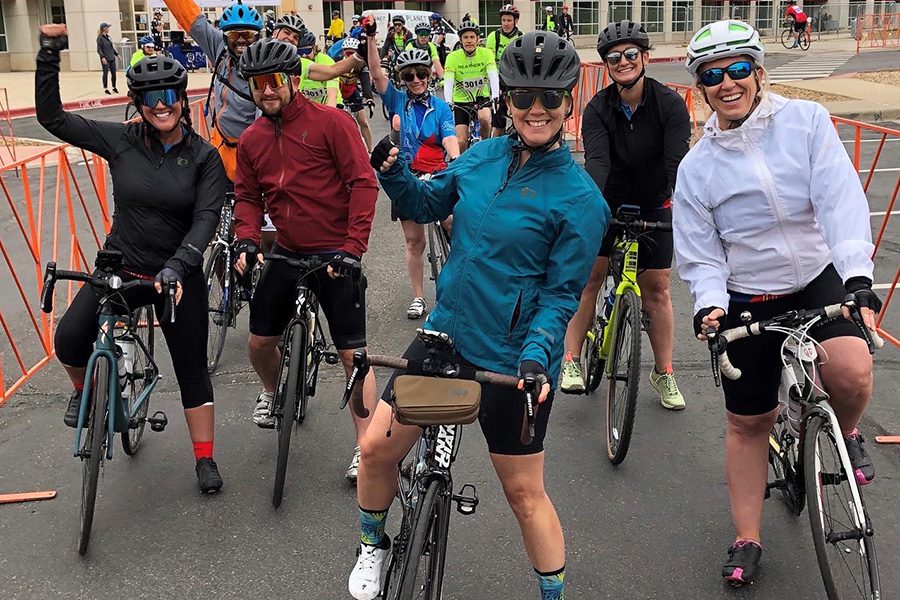 June 26, 2022
RedPeak Team Completes Bike MS Ride
Keep Work Fun
Responsibility
June 25th & 26th, the RedPeak Team once again lived our mission to Energize Communities & Bring People Together by participating in Bike MS: Colorado.
When Marisa Joslyn, Manager of Human Resources joined RedPeak in the summer of 2021, in her words, she knew she had joined a company that would be "all in" with starting a Bike MS team. As a woman living with MS and passion for the cause, Marisa pulled together a team of 8 RedPeak riders.
Collectively, the team rode 646 miles over two days and raised over $4,200 to support multiple sclerosis. All RedPeak riders finished the course and the love and support we felt from one another along the way and at the finish line cannot be described. Special thanks to our amazing Marketing Manager, Leslie Parker, who created an unforgettable tent experience for our riders at the finish line. She has a special knack for Keeping Work Fun!
Here's to a world without MS! And in the meantime, continue to invest in each other.