News & Happenings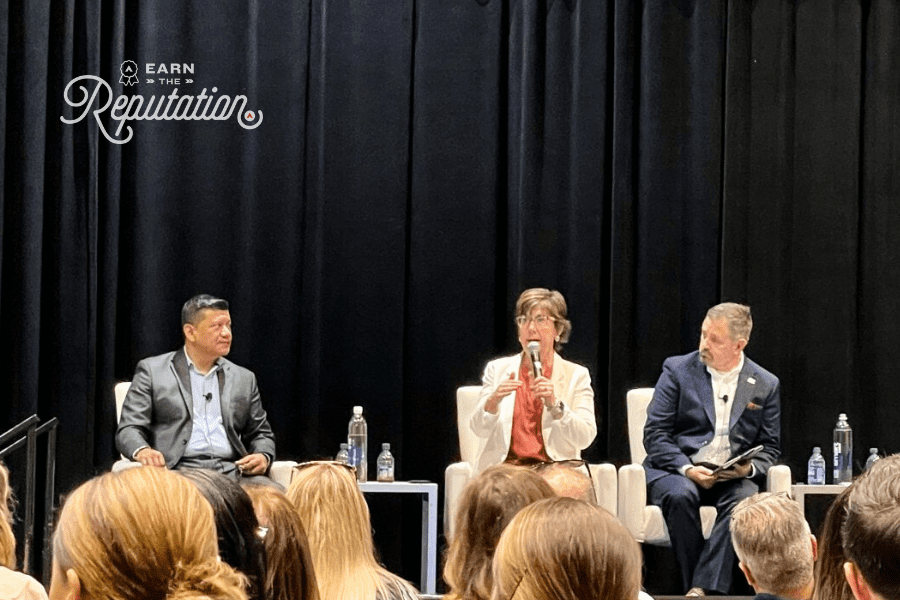 June 9, 2023
RedPeak Leaders Take the Stage at Apartmentalize
Company Initiatives
Team Member News
The National Apartment Association's (NAA) Apartmentalize Conference is a valuable event for the multifamily industry. This year's conference, held in Atlanta, brought together thousands of industry leaders from across the country to share ideas, learn from experts, build relationships, and drive inspiration through the network of innovative thinkers and strategists. RedPeak leaders Jared Miller, COO, and Lori Snider, Head of Learning and Development, were among the great industry experts who took to the stage at Apartmentalize in savvy panel discussions.
Lori's session, "MHPI Training in the New Normal: Lessons, Lies, and Learning," focused on how to deliver effective training in a remote or hybrid environment. She shared tactics to increase learning via different methods of delivery and provided teams with new strategies for employee engagement and information retention. During her career, Lori spent 15 years running her own successful company as an educator, platform speaker and experience management consultant, crediting her with acclaimed industry expert on sales and service trends. In true Lori fashion, her session was lively, relevant, and insightful.
Jared's session, "Today's Property Marketers: Using Data to Make Smarter Decisions," looked at how property marketers can use data to improve their marketing campaigns and the resident experience. He discussed the tools and methods that panelists recommend for customer, marketing, and industry data, and shared specific examples of success and business impact driven by customer insights. Jared has worked in nearly all asset classes, including luxury, student, senior, affordable and public housing allowing him to provide incomparable insight on this topic.
We are proud to see our team members energize communities and bring people together by sharing their talents and insights within their networks. Jared and Lori's sessions were well-received by their peers, and we are confident their educational efforts will help make waves within the multifamily industry.