News & Happenings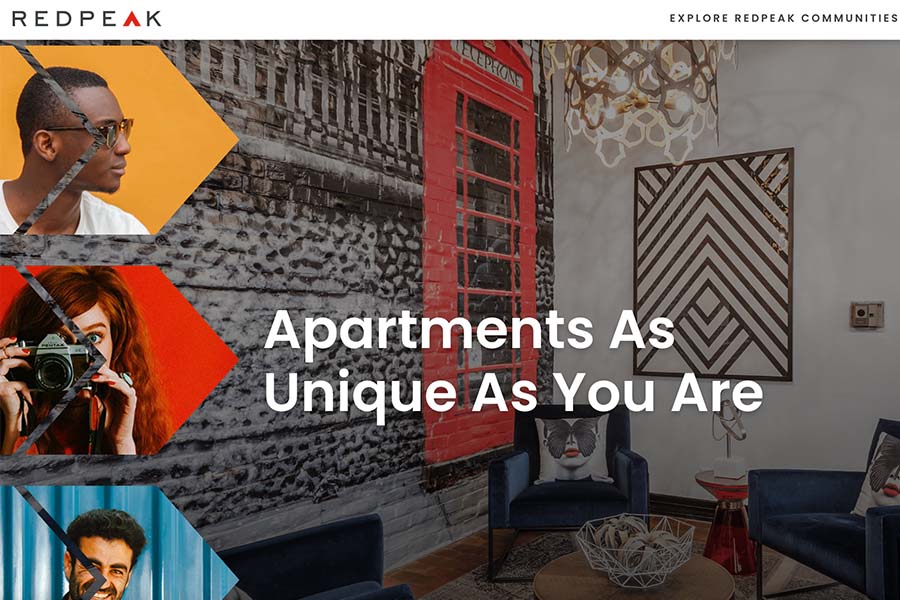 December 13, 2021
RedPeak Launches all-new RedPeak.com
What better way to share our new brand and exciting vision with residents (current and future) than a new RedPeak website? The all-new RedPeak.com launched in December, offering everyone the chance to check out our fresh visuals, learn about our new company values, and (most importantly) shop our RedPeak properties and find the perfect home for them in Denver. 
Whether users want to view all of the units available across all RedPeak properties, narrow their search by bedroom/bathroom counts or available amenities, or find a spot in their favorite neighborhood, the new and improved search tools on RedPeak.com have them covered. Once they find their perfect property they can check out the available amenities, immerse themselves in updated apartment photography and virtual tours, and explore the neighborhood with cool new point-of-interest maps, all with the bright new style which perfectly represents RedPeak. 
You've made it to this blog post already, but stay awhile and check out everything the brand new RedPeak.com has to offer.