News & Happenings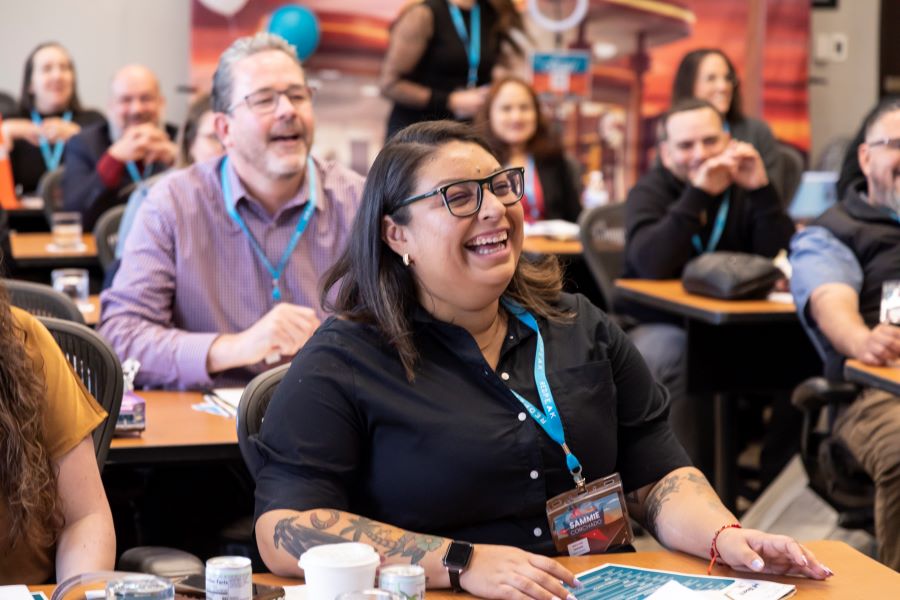 May 1, 2023
RedPeak Hosts First Annual Leadership Conference
Company Initiatives
Responsibility
Increasing personal effectiveness is critical to great leaders, and here at RedPeak, we make no exceptions. As an initiative to invest in each other, RedPeak gathered for the very first annual RedPeak Leadership Conference. The insightful two-day event brought RedPeak team leaders including Portfolio Directors, Department Heads, Executives, Community Managers, and Service Supervisors together to learn, grow and expand their expertise in an interactive and exciting environment while providing the opportunity to hear directly from RedPeak leaders and key industry experts.  
The conference kicked off with an opening address from RedPeak's CEO, Mark Windhager. He spoke about the company's vision for the future and the importance of everyone's leadership and dedication in achieving that vision. We then heard from industry keynote speaker, Bill Nye from Bill Nye's Trainings. He captivated our audience with his tremendous stories of this experience in the multifamily industry as a leader and taught us the crucial recipe for success. 
The remainder of the conference was filled with learning and networking opportunities. Managers and supervisors attended breakout sessions on leadership styles, empowerment and being a catalyst to their teams then reconvened for a session of "speed dating" where each team leader had a chance to be heard while sitting with department heads to discuss opportunities with their daily operations. We concluded day one with an invigorating Pinewood derby where our managers were put to the test to collaborate with their partners to make the fastest car on the track! Day two was filled with incredible insight from our very own RedPeak leaders including COO, Jared Miller, CIO, Faith Aids, and the Head of Learning & Experience, Lori Snider. We also had the pleasure of hearing from the President of Swift Bunny, Jen Piccotti on employee morale, satisfaction, and performance.  
Our theme this year: Route 66, the road to success! And our conference was just that; a successful week spent growing and developing as one. It was an impactful first of many Leadership Retreats as everyone left feeling inspired to drive change in our communities. Thank you to everyone who worked hard to bring this event to life, including our outstanding sponsors for their donations towards the investment in our leadership teams. We are excited to see the growth that will come from the knowledge and relationships that were built at this year's Route 66 conference. We look forward to next year's event where we can continue to invest in each other and grow as One RedPeak.