News & Happenings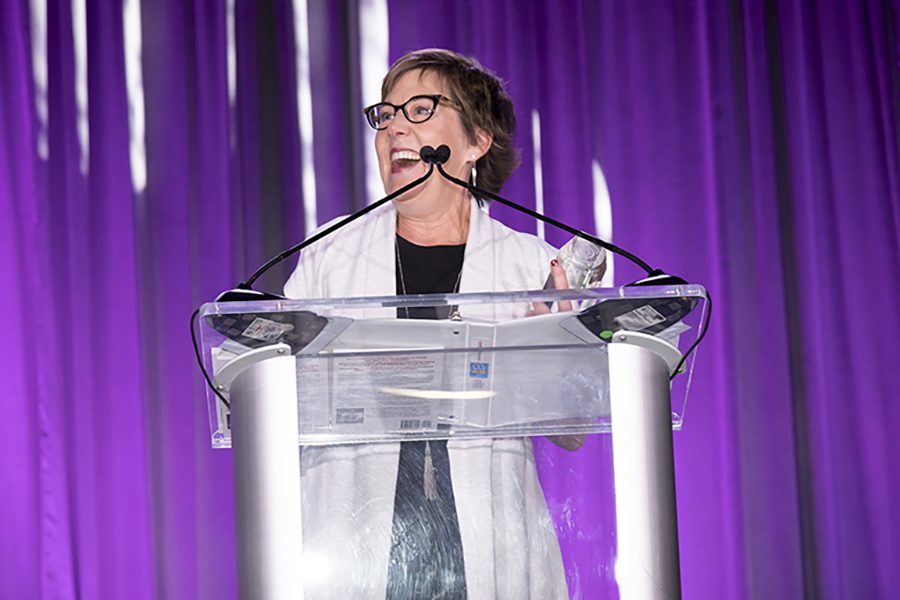 October 14, 2021
Multifamily Leader Lori Snider Inducted Into AAMD Hall Of Fame
RedPeak's Head of Learning & Experience, warmly known as The Culture Champ, has extended her expertise to the AAMD community for over 30 years. Her induction on July 28th makes Lori the 54th inductee into the Hall of Fame.
Keynote speaker, passionate educator and multifamily leader, Lori Snider, has over 30 years of experience in the industry and currently serves as the Education Advisory Council Chair for AAMD. The appointment comes as no surprise for those in the RedPeak and AAMD communities; Lori has put the organization's education-based mission at the center of her work, influencing excellence and growth in Colorado's future leaders. She is one of two people to receive the prestigious honor this year, and the third RedPeak team member to be inducted into the Hall of Fame.
"Lori's impact on our industry can be felt near and far and we are so fortunate she has chosen RedPeak as home-base for so many years. She has motivated and inspired team members at every level of our organization, making them, and us, better," said Mark Windhager, CEO of RedPeak. "What sets Lori apart is her ability to draw you in to her message, make you laugh, and send you home with actionable takeaways to make you better every day. Our team members know they can tackle tough situations based on a 'what would Lori do?' mentality and have a little fun while doing it. Lori's induction into the AAMD Hall of Fame is well deserved."
Lori's diverse knowledge has made her a highly sought-after speaker at the Economic Conference, Lease O Rama, power lunches and trade shows. She believes in the equitable distribution of knowledge and offers gratis speaking engagements nationwide for smaller associations that want to foster the same level of excellence among their teams as their counterparts in larger markets.
From sales and service, to culture and recruitment, Lori is known for turning big ideas into bold realities. She always keeps work fun and continues to inspire change through humor and real-life experiences that everyone can relate to. Lori is a speaker whose sessions you don't want to miss.
About RedPeak
RedPeak is a full-service apartment owner, operator, developer, and acquirer with an exclusive focus on Denver and Colorado's Front Range. The company continually upgrades the value of its portfolio through the thoughtful development, redevelopment, and repositioning of its assets. RedPeak strives to provide distinctive, highly amenitized residences close to key employment centers, public transportation, and entertainment districts. RedPeak's portfolio consists of approximately 3,400 apartments located in Capitol Hill, Cherry Creek, Cheesman Park, Glendale, Governor's Park, Greenwood Village, Hilltop, Littleton, Wheat Ridge and Washington Park. Its current portfolio includes iconic communities including 1000 Grant, Poets Row, 7/S Denver Haus, 1044 Downing and The Seasons of Cherry Creek.