News & Happenings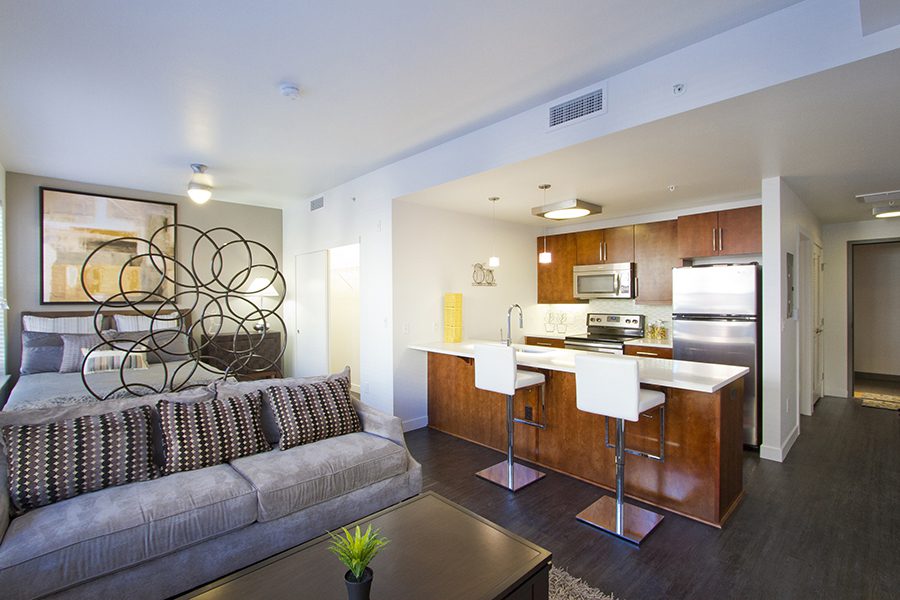 August 22, 2017
Furnishing Apartments Made Easy in Denver
You've found your perfect space to rent at one of RedPeak's luxurious apartment communities. Having decided on a studio, one-bedroom or two-bedroom unit, you'll need to furnish your apartment to make it feel like home. While none of our apartments come fully furnished, we've partnered with CORT Furniture Rental in Denver, specializing in furniture rental for spaces of any kind, to make furnishing your new apartment effortless.
AFFORD FLEXIBILITY WITH FURNISHED APARTMENTS
Whether you're moving to Denver for a new job or just starting over with a clean slate. Renting your furnishings gives you simple options and ensures your new apartment will have a modern, cohesive look without the hassle of decorating yourself. We at RedPeak will work with CORT to help you coordinate what furnishings you'll need, from furniture by the room to housewares packages that include kitchen, bath and bedroom accessories.
If you choose to rent your furniture from CORT, you'll benefit from the convenience of having your furniture rental amount bundled with your regular monthly rent. One payment makes it easy. While we offer this service at any of our apartment communities, popular locations include 1600 Glenarm, The Seasons, One City Block and Timber Creek. The best part? Everything for your new furnished Denver apartment can be arranged prior to moving in, with just one call and set up in as little as 48 hours.
Haven't found your perfect furnished apartment in Denver, CO? Browse our many Denver-area apartments for renttoday to find the perfect space for your lifestyle.