News & Happenings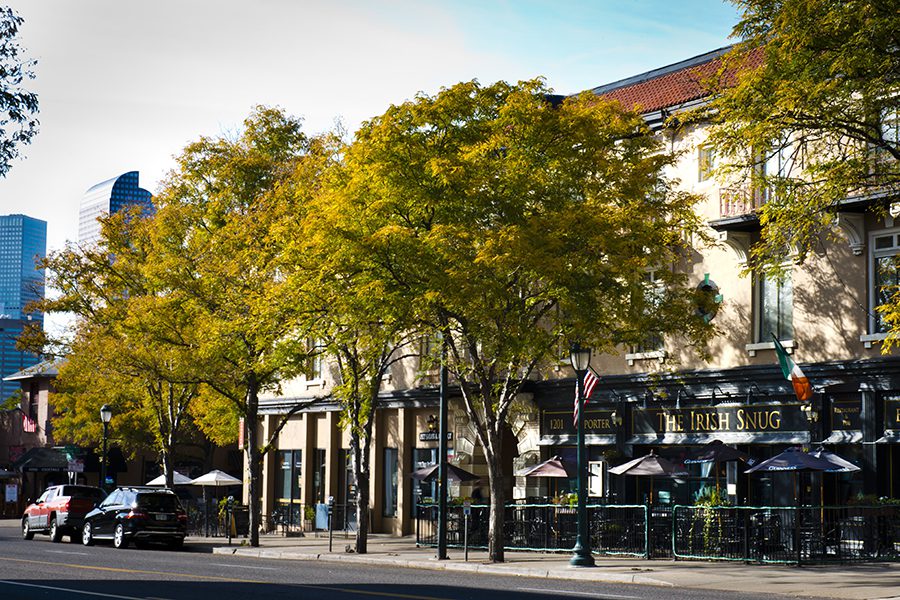 May 21, 2018
Find the Right Denver Neighborhood for Your Apartment
There are so many great neighborhoods in the Denver area that it can be difficult to choose where to look for an apartment. Whether youre looking for a family-friendly neighborhood, an artsy area or somewhere close to nightlife, theres a neighborhood for you. Narrow your search by learning about these nine popular Denver neighborhoods.
Capitol Hill
Its been ranked as one of the top 10 most beautiful neighborhoods in the country. One visit to Denvers Capitol Hill neighborhood and youll see why. This eclectic area features an interesting mix of historic mansions along with more modern apartments and condos. Home to the Denver Botanic Gardens, Kirkland Museum of Fine and Decorative Art and the historic Molly Brown House, this neighborhood oozes history and culture.The diverse community is popular among millennials and is the hub of Denvers LGBT scene. Its cosmopolitan atmosphere is an attraction for artists, bohemians and Denvers punk community. You'll find plentiful nightlife, concert venues, restaurants and cultural events.
Cherry Creek
Shopaholic? Cherry Creek is the neighborhood for you! Located just five minutes east of downtown Denver near the geographic center of Denver County, Cherry Creek boasts the upscale Cherry Creek Shopping Center (mall) and Cherry Creek North. With over 300 shops, boutiques, galleries, restaurants, outdoor cafes, bakeries, salons and spas, this area bustles with activity.And if the shopping isnt enough, Cherry Creeks charming tree-lined streets, parks and gardens will beckon you. Enjoy renowned community events like the annual Cherry Creek Arts Festival, Cherry Creek Farmers Market and a plethora of other unique events held throughout the year. Stretch your legs with a walk, run or cycle down the 24-mile Cherry Creek Trail that connects downtown Denver and the City of Parker.See and be seen in this upscale Denver neighborhood.
Downtown Denver
Live in the heart and energy of the city. Foodies will rejoice with hundreds of restaurants at their doorstep. Night owls will have plenty of options when the city comes alive after 5 p.m., with concerts, clubs and late-night dining. Gallery hop, visit museums, shop or get your game on at Coors Field. Downtown Denver is walkable, bike-friendly and offers ample public transportation, so feel free to ditch your car.Be at the center of it all with easy access to enjoy the other neighborhoods listed here.
Governor's Park
Located near the neighborhoods of Capitol Hill, Washington Park and Cherry Hill, Governors Park is named after Governors Mansion. Youll find a mix of single-family and apartment homes. Recreation is at your fingertips with easy access to the Cherry Creek trail. For experimental taste buds, youll find a mix of international restaurants featuring a wide array of cuisines. This older neighborhood has a lot of character and features beautiful plant and tree-lined streets.Enjoy easy access to downtown in this quiet residential neighborhood.
Greenwood Village
Looking to escape the city, but still want a quick drive to Denver? Greenwood Village may just be the Denver suburb for you. It's one of the most desirable communities in the area, and its plethora of green space and parks is an elemental part of the communitys identity. There are nearly 200 acres of parks, 40 miles of trails and over 250 acres of undeveloped open space.With highly rated schools and family-friendly amenities, Greenwood Village is a great place to raise your family.
Hilltop
One of Denvers iconic neighborhoods, Hilltop derives its name due to its higher elevation than the surrounding areas of the city. At the center of the neighborhood, youll find Cranmer Park featuring 23 acres of open space and the iconic Cranmer Park sundial. Youll fall in love with this neighborhood and its proximity to Trader Joes, Rose Medical Center and Snooze AM Eatery.Hilltop is an address you'll be proud to have.
Littleton
Located along the South Platte River, Littleton is just a few miles from the front range of the Southern Rocky Mountains. Youll find vibrant neighborhoods and access to a renowned trails system connecting you to mountains and lakes. Bloomberg Businessweek named Littleton the best place in Colorado to raise a family. Year-round events, galleries, a historic downtown, endless recreation opportunities, restaurants and shopping make this Denver suburb a popular place for families to call home.Relax and enjoy life in this family-friendly Denver suburb.
Wash Park
Also known as Washington Park, Wash Park derives its name from the fantastic 161-acre park of the same name. The park is the heart of the community and is a center for recreational, social and community activities. The neighborhood is one of the oldest in the city and features many historic homes from the late nineteenth and early twentieth centuries. Youll find corner stores, unique locally-owned shops and restaurants, tree-lined streets and gorgeous gardens.Easily accessible by light-rail and I-25, this neighborhood is a popular choice for Denver living.
Congress Park
Congress Park offers the best of both worlds: A quiet, established neighborhood with easy access to the more bustling Downtown Denver and Cherry Creek areas. The neighborhood also has its own selection of cozy shops and restaurants within walking distance, not to mention the quaint park the neighborhood is named for. If that isnt enough nature for you, you can also walk to the Denver Botanic Gardens.Find your perfect balance in Congress Park.
Have you found your perfect neighborhood? Find the right home there by exploring available apartments for rent in Denver by neighborhood.