News & Happenings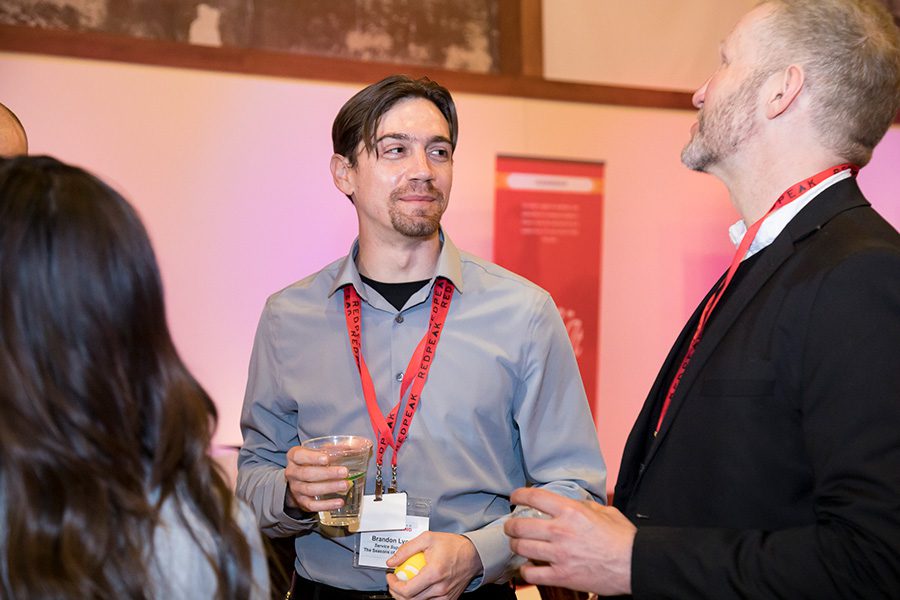 June 30, 2022
Brandon Lyons Wins Summer 2022 Team Impact Award
Twice a year, a call for nominations generates many heartfelt tributes to RedPeak team members who go above and beyond in delivering and living RedPeak's mission to Energize Communities and Bring People Together.
The Team Impact Award recognizes the individual that is the glue, the go-to and the get-it done person within their team.
A Team Impact nominee:
Offers a persistently positive and enthusiastic outlook
Serves as a constant example of service delivery at the highest level
Regularly serves as a mentor to other team members
Creates and fosters team synergy
Encourages collaboration and team spirit – Keeps Work Fun
Consistently demonstrates RedPeak Values and acts as a positive ambassador for the company
Serves as an example of professionalism, honesty and integrity, helping RedPeak Earn the Reputation
Always humble, and never ego driven, the Team Impact winner never tries to stand alone. Rather, they understand how to invest in each other, and deliver at the highest levels every single day. They deliver with heart and soul.
Drum roll please…
The Summer 2022 Team Impact Award Winner is:
Brandon Lyons, Service Supervisor, The Seasons of Cherry Creek
From his nomination:
"The team morale has gone up incredibly since Brandon joined the team in September 2020. Previously, the maintenance team and office teams operated as separate teams. Now we are one team and we all work together to solve problems. We truly Keep Work Fun, and now we have time to do that because we are in such a strong place. We collaborate to make The Seasons a great place to live and work, and we are consistently thinking of innovative ways to Go Forward to get the work done smarter. This all became possible after Brandon joined our team. He is open-minded, customer service focused, growth driven, and fun to be around. He embodies all of RedPeak's core values including: Earn The Reputation, Own It, Do It With Style, Invest In Each Other, Go Forward and Keep Work Fun."