News & Happenings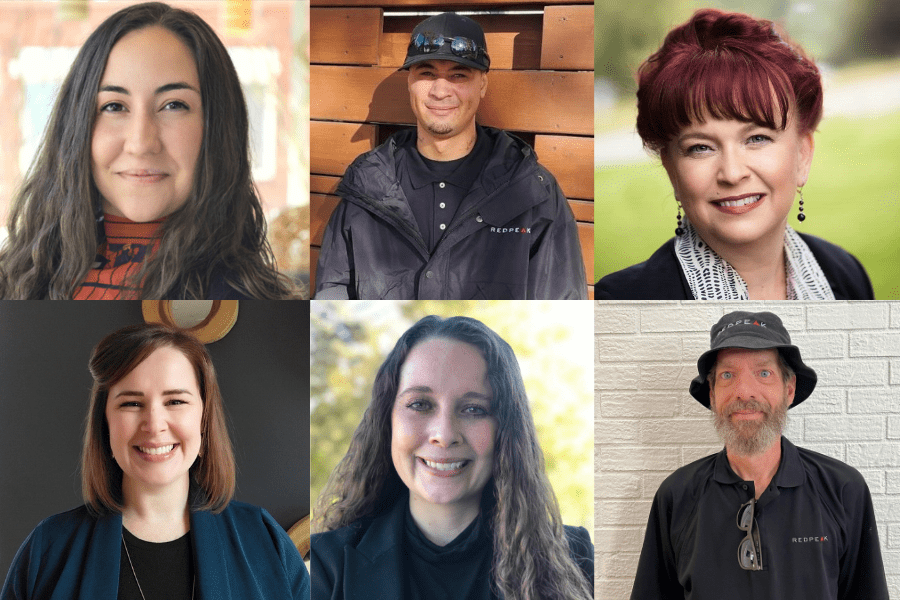 March 15, 2023
RedPeak Promotes Outstanding Employees
RedPeak is ecstatic to celebrate the promotion of not one, not two, but six outstanding employees within the company. These people do more than show up every single day. They lead by example, pushing forward and making measurable impact within their teams. They truly demonstrate what it means to be RedPeak by owning and living its values. Please help us in congratulating and welcoming the following rockstars to their new roles!
Brianna Ragains- From the beginning, Brianna has been a light for all the teams she has worked with. She approaches every task with a positive attitude and always has our resident's best interest in mind. Bri joined RedPeak as a floating leasing professional in March 2021 with the Steele team and was quickly promoted to Assistant Manager at the Grant office. She is always the first one in the office every morning and the last one to leave. Her dedication to her team and residents is unmatched. Bri makes it a point to always offer positive feedback to team members while also ensuring that they understand their tasks at hand. She does not back down from a challenge and isn't afraid to have difficult conversations. She is ready and deserves this next challenge at Pines as she will no doubt OWN IT.
Janna Naugle- We are pleased to announce Janna Naugle has been promoted to our Learning Manager role. Janna has been with RedPeak over 6 years, and in that time has served in a variety of positions and community types. Her enthusiasm, training ability and overall expertise will make a positive addition to the Learning Department, which will be delivering on big initiatives in 2023. We can't wait to see how she continues to take us FORWARD in this new role.
Amber Miller- We are thrilled to announce Amber Miller will be moving from her role as Community Manager to serve as our new Experience and Support Specialist! Amber's organizational astuteness and expertise in resident relations, policy and procedure and overall support will positively impact our team, and the thousands of residents who call a RedPeak community their home. With Amber in this role, we know without a doubt she will continue to help RedPeak EARN THE REPUTATION!
Tammi Martin- It is with a great deal of excitement we announce another RedPeak internal promotion of Tammi Martin! Tammi has been promoted to the Community Manager role at Cottonwood Creek. Tammi has been a RedPeaker since April of 2021 as the Operations Manager at Steele Central. Tammi's strong leadership, excellent communication and organizational skills make her the perfect choice to lead at Cottonwood Creek. Tammi is dedicated and determined to move it FORWARD for team RedPeak!
Eugene Ridge- We are thrilled to announce Eugene Ridge has been promoted to our East Denver Service Supervisor role. Eugene's strong work ethic, ability to problem solve, effective communication, and solid commitment to help the resident and ensure a positive move in experience are why we think he is the perfect team member for this newly created role. We have no doubt that under his leadership we will continue to set RedPeak apart and EARN THE REPUTATION!
Michael Garner- Michael started with RedPeak back in June after we purchased Pines at Pinehurst. He comes to work each day with a smile on his face and a positive attitude with the willingness to do good things. He is always up for a challenge and constantly looking for solutions for any issues that may arise. Michael was chosen for the supervisor position based on his strong work ethic and desire to lead and grow a team. Michael's care for the resident experience is unmatched and a great example of how we EARN THE REPUTATION.